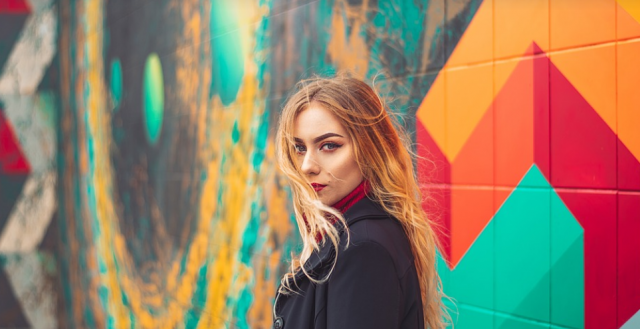 When it comes to making a lasting impression, few things have the power to turn heads like a stunning hairstyle. Your hair is your crowning glory, and it has the ability to elevate your entire look. Whether you're attending a special occasion, heading to a party, or simply want to feel fabulous every day, these ten gorgeous hairstyles are sure to make you the envy of everyone in the room. Get ready to unleash your inner diva and let your locks steal the show!
The Sleek and Chic Bob
The classic bob never goes out of style, and it's easy to see why. This sleek and chic hairstyle exudes sophistication and confidence. Whether you prefer a chin-length bob or a longer variation, this versatile cut frames your face beautifully and adds a touch of elegance to any outfit.
Voluminous Curls
If you're blessed with natural curls, embrace them with pride! Voluminous curls create a mesmerizing effect that is both playful and romantic. Amp up the volume by using a diffuser attachment on your hairdryer or enhance your curls with a curling iron. This style is perfect for a glamorous night out or a casual day with a touch of flair.
Braided Goddess
For an ethereal and bohemian vibe, opt for a braided goddess hairstyle. Braids are incredibly versatile, and you can experiment with various styles like crown braids, fishtail braids, or Dutch braids. Not only do they look mesmerizing, but they also keep your hair in place, making it an ideal choice for a summer festival or a beach vacation.
The Timeless Ponytail
Don't underestimate the power of a well-executed ponytail. This classic hairstyle can be transformed into a sleek and sophisticated look or a fun and flirty style. Experiment with different placement options like a high ponytail, a low ponytail, or a side-swept ponytail to find the one that suits your face shape and personal style.
The Effortless Beach Waves
Capture the essence of summer all year round with effortlessly tousled beach waves. This carefree and breezy style gives a relaxed yet glamorous vibe. Achieve this look by using a curling wand or salt spray to create those coveted beachy waves. It's the perfect choice for casual outings, brunch dates, or even a day at the office.
Elegant Updo
When it comes to formal occasions, an elegant updo never fails to impress. Whether it's a sleek chignon, a romantic twisted bun, or a voluminous braided updo, this hairstyle is guaranteed to make heads turn. Add some sparkly hair accessories or fresh flowers to elevate the look and create a truly breathtaking style.
The Pixie Power
For the bold and daring, a pixie cut is the ultimate head-turner. This short and edgy hairstyle exudes confidence and personality. It's a low-maintenance option that allows your facial features to shine. Experiment with different lengths and textures to find the pixie cut that suits your unique style.
Glamorous Hollywood Waves
Channel your inner Hollywood starlet with glamorous, cascading waves. This timeless hairstyle exudes old-world charm and sophistication. Create those iconic waves using a curling iron or hot rollers and finish off with a touch of hairspray for long-lasting glamour. Whether you're attending a black-tie event or simply want to feel like a movie star, this style will make you feel red carpet-ready.
The Trendy Lob
The long bob, or lob, has taken the hair world by storm in recent years, and for good reason. This versatile and flattering style offers the best of both worlds: the elegance of long hair and the manageability of a bob. Whether you prefer a sleek and straight lob or a tousled and textured look, this hairstyle is a modern classic that's here to stay.
Colorful Vibrance
If you're feeling adventurous and want to make a bold statement, why not experiment with vibrant hair colors? From pastel pinks and blues to fiery reds and purples, there's a spectrum of shades to choose from. Consult a professional colorist to find the hue that complements your skin tone and brings out your inner confidence.
Your hair is a canvas for self-expression and a powerful tool to make heads turn. Whether you prefer classic elegance, bohemian vibes, or daring styles, these ten gorgeous hairstyles are sure to inspire your next hair transformation. Embrace your unique beauty, experiment with different looks, and get ready to leave a lasting impression wherever you go. Remember, the most important thing is to have fun and feel confident in your own skin, and with these stunning hairstyles, you'll be the center of attention in no time!