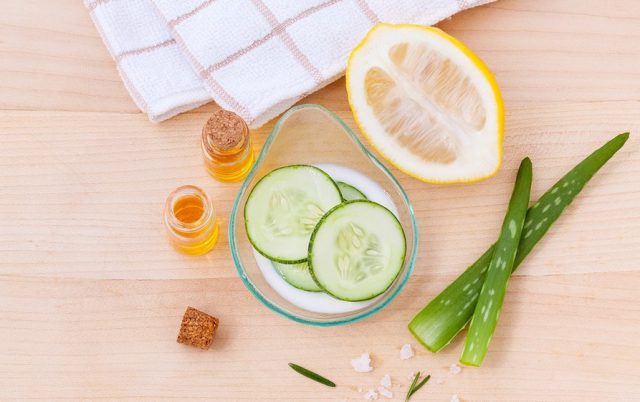 The Importance of Choosing the Right Facial Cleanser
When it comes to taking care of your skin, choosing the right facial cleanser is crucial. This is especially true if you have dry skin, as using the wrong product can exacerbate the problem and leave your skin feeling tight, itchy, and uncomfortable.
Fortunately, there are many facial cleansers on the market that are specifically designed for dry skin. In this article, we'll take a look at some of the best options available to help you find the perfect product for your skin.
Ingredients to Look for in Facial Cleansers for Dry Skin
Before we dive into specific product recommendations, it's important to understand what ingredients you should be looking for when selecting a facial cleanser for dry skin.
First and foremost, you want to look for a product that is gentle and non-drying. Avoid harsh ingredients like sulfates, which can strip the skin of its natural oils and leave it feeling tight and uncomfortable.
Instead, look for cleansers that contain moisturizing ingredients like hyaluronic acid, glycerin, and ceramides. These ingredients will help to hydrate and nourish your skin, leaving it feeling soft and supple.
Top Facial Cleansers for Dry Skin
1. Cetaphil Gentle Skin Cleanser
Cetaphil is a well-known brand that is beloved by dermatologists and skincare enthusiasts alike. Their Gentle Skin Cleanser is a great option for those with dry, sensitive skin.
The formula is soap-free, non-irritating, and pH-balanced, making it gentle enough to use every day. It also contains moisturizing ingredients like glycerin and panthenol to help hydrate and soothe dry skin.
2. La Roche-Posay Toleriane Hydrating Gentle Cleanser
La Roche-Posay is another brand that is highly regarded in the skincare community. Their Toleriane Hydrating Gentle Cleanser is a great option for those with dry skin.
The formula is fragrance-free, non-comedogenic, and contains hydrating ingredients like glycerin and niacinamide. It also has a creamy, lotion-like texture that feels luxurious on the skin.
3. Olay Gentle Foaming Cleanser
Olay's Gentle Foaming Cleanser is a great affordable option for those with dry skin. The formula is gentle and non-drying, and it contains hydrating ingredients like glycerin and pro-vitamin B5.
The cleanser also has a lightweight, foaming texture that feels refreshing on the skin. Plus, it comes in a convenient pump bottle that makes it easy to use in the shower or at the sink.
Tips for Using Facial Cleansers on Dry Skin
Once you've found the perfect facial cleanser for your dry skin, there are a few tips you can follow to ensure you get the best results:
Use lukewarm water when washing your face, as hot water can be drying and irritating to the skin.
Be gentle when cleansing your skin, and avoid scrubbing or rubbing too hard.
Pat your skin dry with a soft towel after washing, rather than rubbing it with a rough one.
Follow up with a moisturizer to help lock in hydration and keep your skin feeling soft and supple.
Conclusion
Choosing the right facial cleanser is key to keeping your dry skin looking and feeling its best. By opting for a gentle, hydrating formula and following our tips for use, you can achieve a healthy, glowing complexion that you'll love.