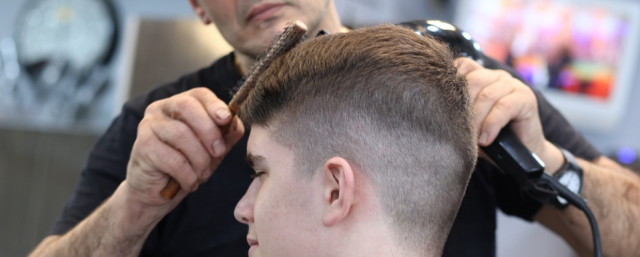 Dancing is an exhilarating form of expression that allows you to showcase your moves and radiate confidence. But let's face it, to truly rule the dance floor, you need to have a hairstyle that matches your electrifying energy. Whether you're into salsa, hip-hop, or ballroom, we've got you covered with a collection of stunning hairstyles that will make you shine like royalty under the disco lights. Get ready to unleash your inner dancing diva as we explore the hairstyles that will crown you the Queen of the Dance Floor!
The Sizzling Salsa Bounce
If you're a fan of fiery Latin rhythms and sizzling salsa moves, this hairstyle will set the dance floor ablaze. Opt for voluminous curls that cascade down your back, creating a mesmerizing bounce with every twist and turn. Add a touch of sophistication by accessorizing with a vibrant flower clip or a sparkling hairpin. Get ready to make heads turn as you unleash your passion on the dance floor!
The Electric Updo
For those who love to let loose and groove to the beat of the music, the electric updo is your go-to hairstyle. Sweep your hair up into a high, voluminous bun and secure it with bobby pins or a stylish hairband. Leave a few loose strands to frame your face and add an element of effortless charm. This versatile hairstyle is perfect for any dance style, from hip-hop to contemporary, and will keep your hair out of your face as you break it down with your killer moves.
The Glamorous Retro Waves
If you're a fan of retro dance styles like swing or jive, channel your inner vintage diva with glamorous retro waves. Start by creating soft, loose waves with a curling iron, then brush them out gently for that timeless Hollywood allure. To take it up a notch, adorn your hair with a classic embellished headband or a feathered fascinator. With this elegant hairstyle, you'll be transported back to the golden era of dance and become the embodiment of grace and sophistication.
The Braided Bohemian Goddess
For those who love the free-spirited rhythm of bohemian dance styles such as belly dancing or tribal fusion, the braided bohemian goddess hairstyle is perfect. Begin by creating a center or side part and loosely braid your hair into a fishtail or Dutch braid. Pull out a few face-framing strands to add a touch of effortless allure. To complete the look, adorn your braids with colorful beads or feathers for an extra boho flair. Let your hair flow and sway with your every move as you captivate the dance floor with your mystical aura.
The Regal Ballroom Elegance
When it comes to ballroom dancing, elegance and grace are key. Embrace your inner princess with a sophisticated updo that exudes regal charm. Sweep your hair into a sleek bun, accentuated with twists or braids for added texture and dimension. Enhance the look with a sparkling tiara or a delicate hair comb to make a statement fit for a queen. This hairstyle will ensure that all eyes are on you as you glide across the dance floor with poise and confidence.
Your hairstyle can be the ultimate accessory to elevate your dance floor presence from ordinary to extraordinary. Whether you prefer the fiery passion of salsa, the free-spirited bohemian vibes, or the elegant grace of ballroom dancing, these hairstyles will make you feel like a true dancing queen. So, next time you hit the dance floor, don't forget to crown yourself with a hairstyle that reflects your inner diva and let your hair take center stage as you unleash your moves